Magic Login Pro 1.4 is out today! This release brings new features.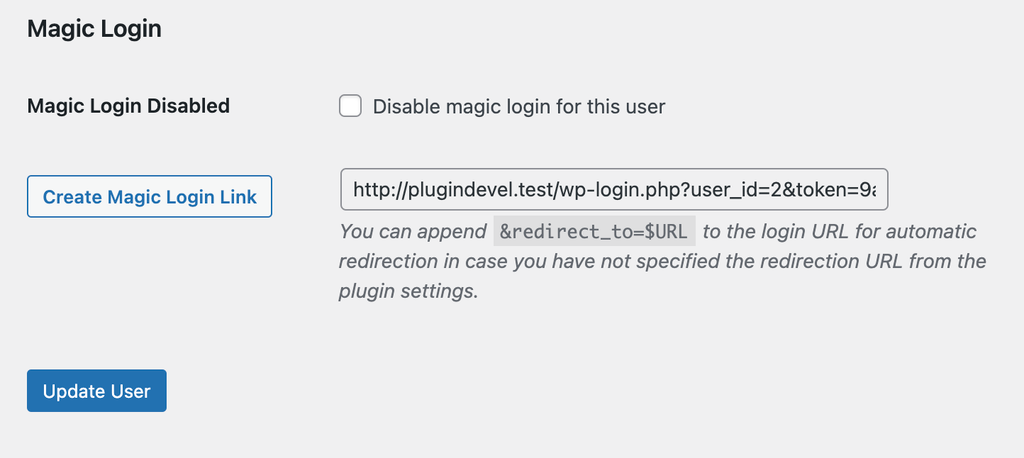 Disable Magic Login for a User
Now you can control whether a particular user can log in with a magic login link or not. If you want to block a user from login with the magic login link, navigate to the user profile and check the "Disable magic login for this user" option. That's it!
Generate Magic Login Link from Profile
With Magic Login Pro 1.4, it's easier to create login links for the users without using CLI. Sometimes, it's handy to share login links from different channels. (especially if you have an email delivery issue) Such these cases, you can create the login link and share it directly with the user.
In order to use these new features, the logged-in user needs to have "edit_users" capability by default. You can control the behaviour through "magic_login_current_user_can_control_user".
That's all for this release. I hope you like the new user-focused new features 🙂