I'm happy to announce a new release of Handywriter. In this release, we are introducing a new proofreader and new content templates.
Proofreader
We tried to use AI for grammar and spelling fixing. Shortly, it didn't go well. In some cases, the AI-generated results that not about fixing grammar or fixing spelling. The second problem was the experience; it was not good enough the check and fix the entire blog post. (and performance was not ideal on the long posts)
The new proofreader is capable of the detect grammar mistakes, spelling errors, and even punctuation. It processes the entire post faster and makes it easy to locate the sentence by highlighting it. You can think like, Grammarly for WordPress.
Regardless of the length of content, we will charge 1 credit for each proofreading process. This feature will improve the content quality and help to find writing mistakes easily.
New Content Templates
We have added 3 new content templates with this release.
Product Review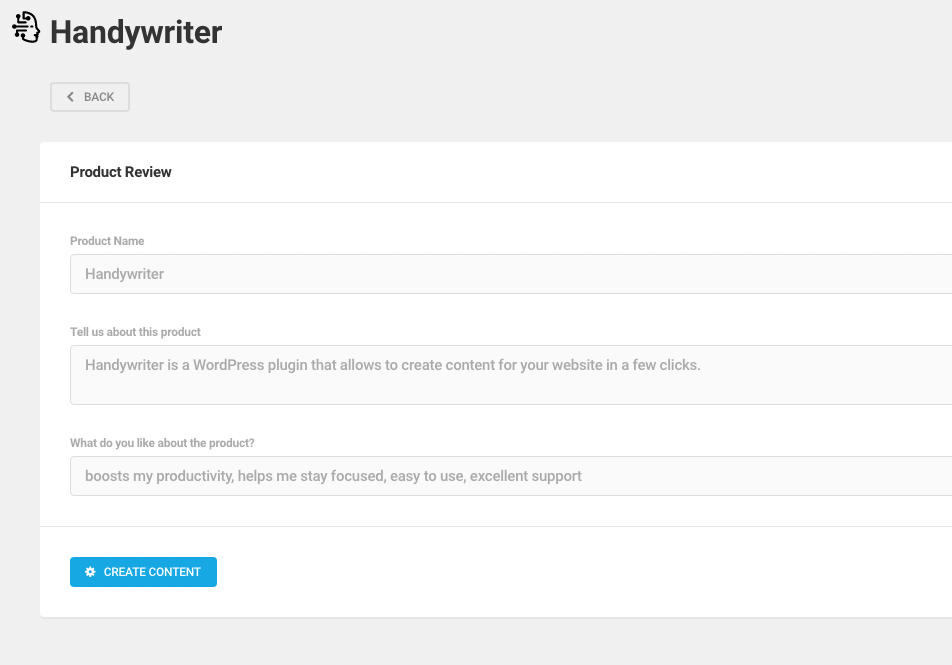 Write amazing reviews for the products you love; just give some clues to AI about the product and what do you like about it. That's it! It will generate reviews for you.
Cold Email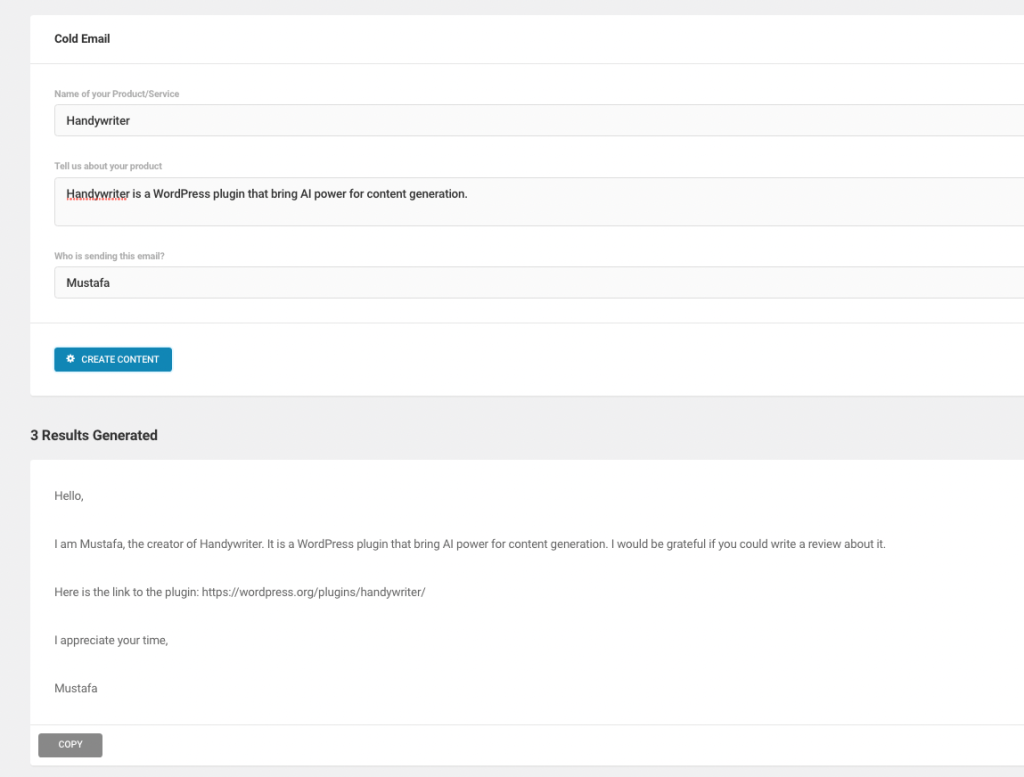 Write a cold email that gets results. It can help to reduce marketing efforts 🙂

Poll Question and Answers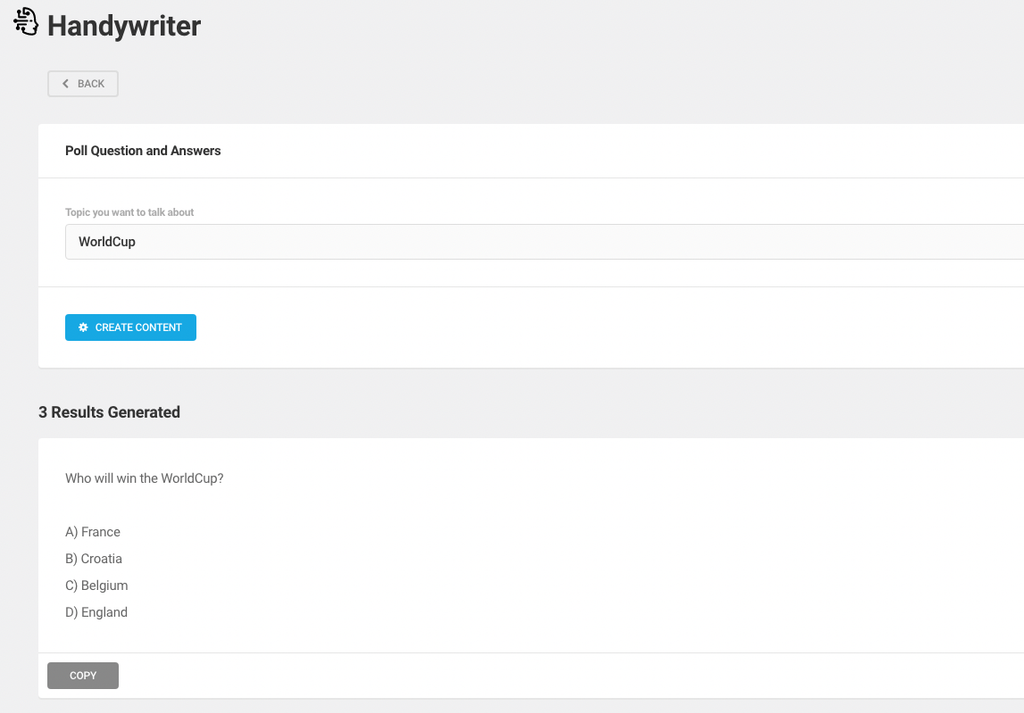 Interact with your audience in a fun way. Just tell Handywriter, what you want to talk about, and it will create polls and answers for you.
I hope you like the new features 🙂