I'm happy to announce a new release of Handywriter and the recent changes behind the service.
Bringing ChatGPT Capabilities into WordPress
The one of the most important change is that now we have updated the language model behind our service. Our services now uses "gpt-3.5-turbo" model that introduced by OpenAI. This model provides more accurate and natural language processing, resulting in better performance and customer satisfaction.

It's revolutionizing the blogging experience and bringing ChatGPT to WordPress. With its seamless integration, bloggers can now easily access ChatGPT's powerful AI writing assistant directly within the editor.
Multilingual
Great news! With the release of Handywriter's ability to speak multiple languages, users can now benefit from the large training model under ChatGPT to improve their writing in their native language. This is a significant step towards providing a more inclusive and accessible writing tool for people from different linguistic backgrounds.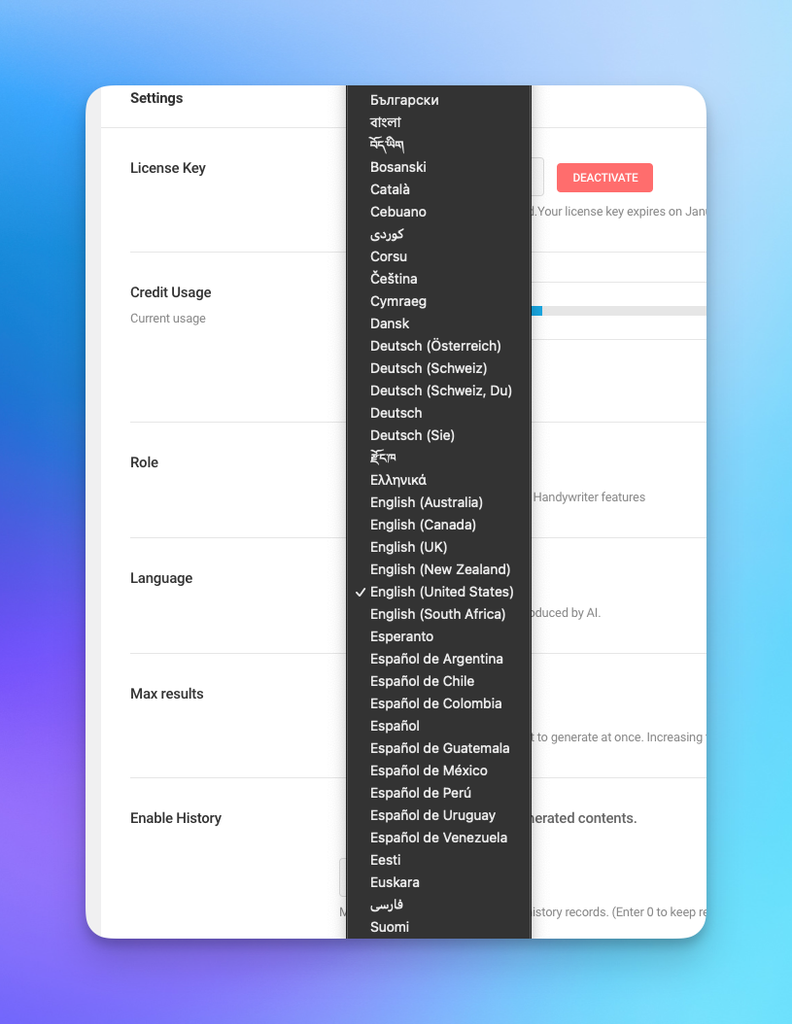 The default language setting for Handywriter is American English, but you can easily change this setting and select your preferred language.
PS: Our proofreading service only supports English, German, Spanish, French, and Dutch for now.
Doubling-Down
The recent ChatGPT model has allowed us to provide a more cost-effective solution for our users, which in turn, can help them generate more content.
The number of credits is the same, but we changed the calculation formula that we used when generating content. Now, you can generate 50k words of content with a starter plan (it used to be ~30k before)
| | | |
| --- | --- | --- |
| Plan | Before | After |
| Starter | ~30k Words | ~60k Words |
| Pro | ~75k Words | ~150k Words |
| Business | ~300k Words | ~600k Words |
The release of Handywriter 1.2 is a significant milestone for us, as it brings new capabilities that will enhance the writing experience for WordPress users.
With the integration of ChatGPT, users can benefit from the power of advanced language models within their WordPress editor, allowing them to create high-quality content easily.
Additionally, the support for multiple languages will enable users to write in their native language, making the plugin more accessible and inclusive. Finally, doubling down on the writing limit at the same price is a great value proposition for users, allowing them to create more content without worrying about exceeding their limits. These new features make Handywriter a must-have tool for anyone looking to improve their writing in WordPress.
If you haven't tried Handywriter yet, just give it a try.