I'm happy to announce a new release of Magic Login and Magic Login PRO. This release comes with the most requested feature; "token validity".
Magic Login is our popular WordPress plugin that allows users to log in to their accounts without the need for a password. Instead, the plugin sends a one-time login link to the user's email address, which they can use to access their account.
One limitation of this approach, however, is that the login link is only valid for a single use. Once the user clicks the link and logs in, the link becomes invalid, and they need to request a new one if they want to log in again.
This limitation has been a source of frustration for some of our users, especially for the ones who use link checkers or antivirus for their inboxes. For instance, when your inbox checks all the links to ensure it's safe, it basically simulates your link-clicking behavior; therefore, the login link becomes expired. And another problem is that when you tap on the link too long on the mobile device, it just opens the preview and it invalidates the link automatically. With the release of Magic Login v1.8, this limitation has been addressed with the introduction of token validity.
Token Validity
Token validity is a new feature that allows users to use the login link more than once. Essentially, it allows the link to remain valid for a specified period of time for a specified validity count. This means that users can log in and out of their accounts multiple times using the same link, as long as they do so within the specified time frame.
In order to remove the limit, you can enter 0 as token validity. In that case, the login link can be used until it hits the token expiration time.

This is a highly requested feature that will make the Magic Login plugin even more user-friendly and convenient. You can check out the documentation to learn more about token validity.
Improvements on the default login screen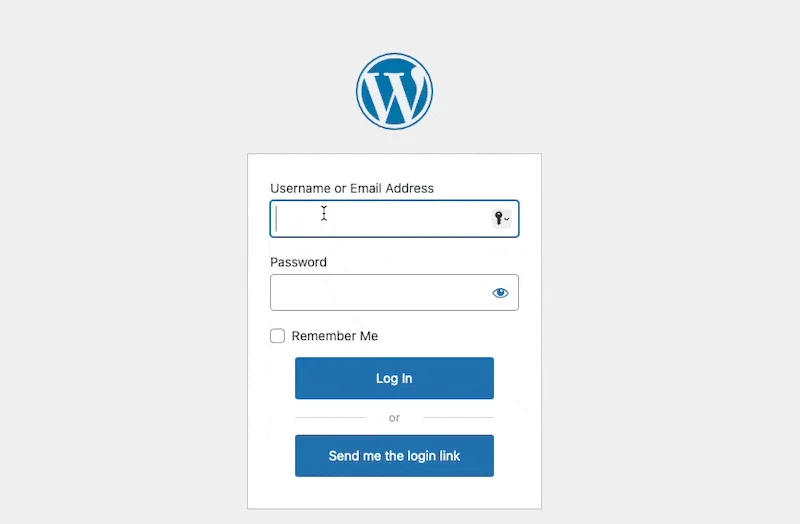 Sometimes, it causes misunderstanding when a user fills in the email address or username and just clicks on to "Send me the login link" button. With version 1.8, if the user input has been filled in, the login will be sent directly without asking username or email address in the next step.
The old behavior persists and acts as a link when a user just clicks on the button.
Also, all the input fields now support autocomplete.
German Language Packages and i18n Improvements
The German language pack is ready and shipped with the plugin. The package was generated with community contribution; if you see any error feel free to reach out. You can also customize or maintain your version of the language pack by using Loco Translate.
We made some tooling changes when generating the language pack and JSON file for the translating strings in JS.
I hope you like the new version 🙂