I'm excited to announce PaddlePress Pro today. It's a standalone plugin that integrates with Paddle through your WordPress site. I didn't plan it to be a swiss-army knife. So, it focuses on two problems and solves them properly.
1) Membership Content
If you want to restrict your content to paid users, you can do that. Follow-up our guide here. WordPress has already well-known membership solutions however when it comes to Paddle integration, most of them don't have such that feature.
You can restrict any public post type with PaddlePress, plus it has built-in Downloads providing protected downloads functionality.
2) WordPress products
PaddlePress Pro allows you to sell WordPress plugins and themes exclusively. It provides the auto-update and license checking mechanisms out of the box. Checkout our detailed guide to learn to sell WordPress products on your website.
WordPress has well-known marketplaces; however, marketplace cut-offs are insane. Also, they don't really consider auto-update functionalities when it comes to shipping the updates.
Why Paddle?
I've been selling digital products through Paddle since 2017. I was really impressed once I found Paddle. Their "Spend time building, not billing" approach is really a lifesaver for indie makers or small companies.
For example, this is really all I want to know in regards tax settings, and Paddle takes care of all the burden, regulation changes, being compliant, payment security etc..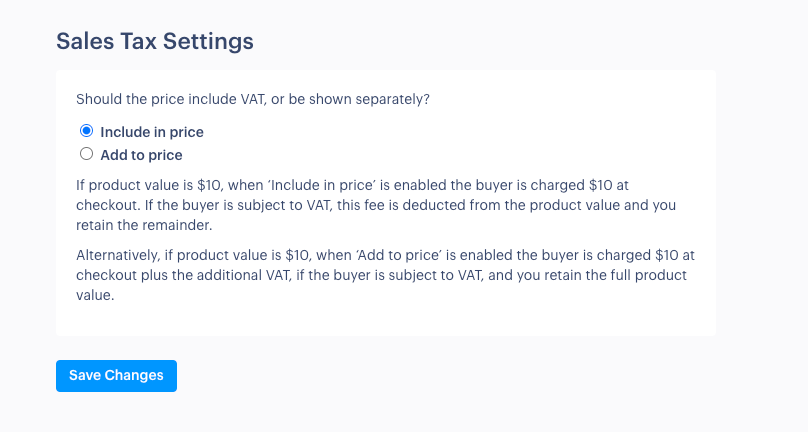 As a rule of thumb, good products solve problems. We've made PaddlePress solve our problem in the first place, and perhaps, it can solve yours too. If you have a product that is allowed to be sold on Paddle, and don't want to spin your wheels on the problems that we already solved with PaddlePress, just give it a try.
PS: Free edition of the plugin available on WordPress plugin directory.
Cheers,