Content templates will create the content you need the most, right away! In order to access supported content templates, you need to navigate Handywriter > Templates.
Choose the appropriate template and complete the necessary fields.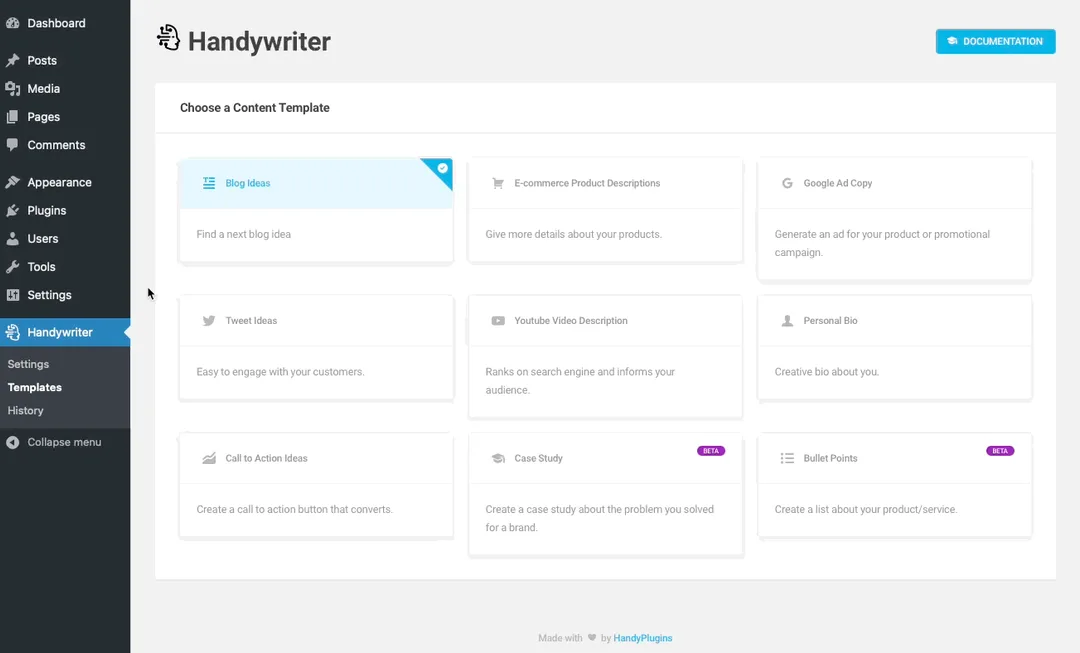 Then you can copy the generated content and use it anywhere you want to use.
Supported Templates
Handywriter currently supports these templates:
Blog Ideas
Ecommerce Product Descriptions
Google Ad Copy
Tweet Ideas
Youtube Video Description
Personal Bio
Call to Action Ideas
Case Study
Bullet Points
Feel free to reach us if you want to suggest we to add new templates. Oh, yes, we have a plan to add more content soon.