Another handy feature of the Magic Login Pro is that, login redirect. You can easily specify a target URL right after the login process has completed.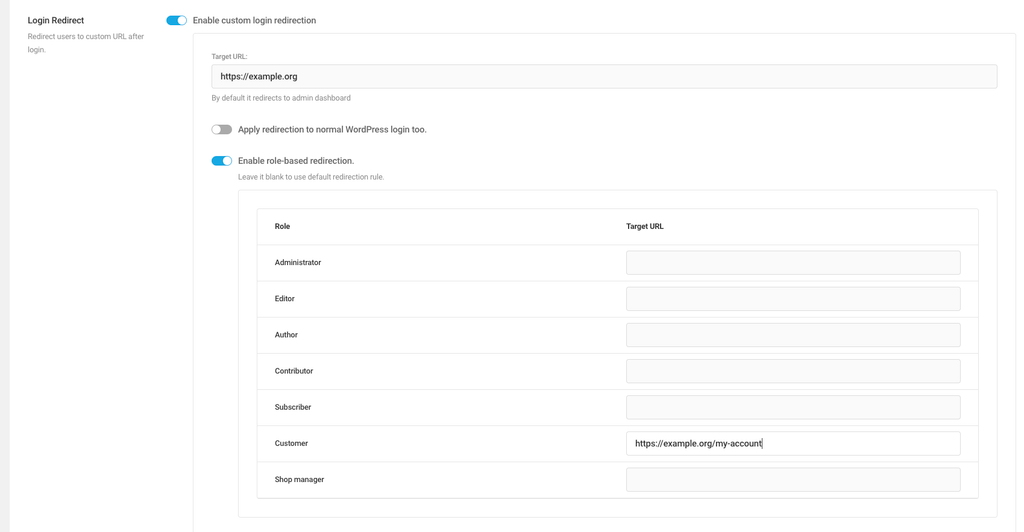 Role Based Redirection
You can also apply target redirection URL based on the user' role. If you leave a target URL blank for a particular role, the default redirection URL will be applied.
Add redirection to normal logins too
Applying redirection rules to regular WordPress logins is easy like turning on the toggle.