The installation of the PaddlePress PRO is quite straightforward. Download the most recent version of the plugin from your account page and upload it to your WordPress website and then activate it.

Once the plugin has activated, register your license key to get the advantage of auto-updates for future releases.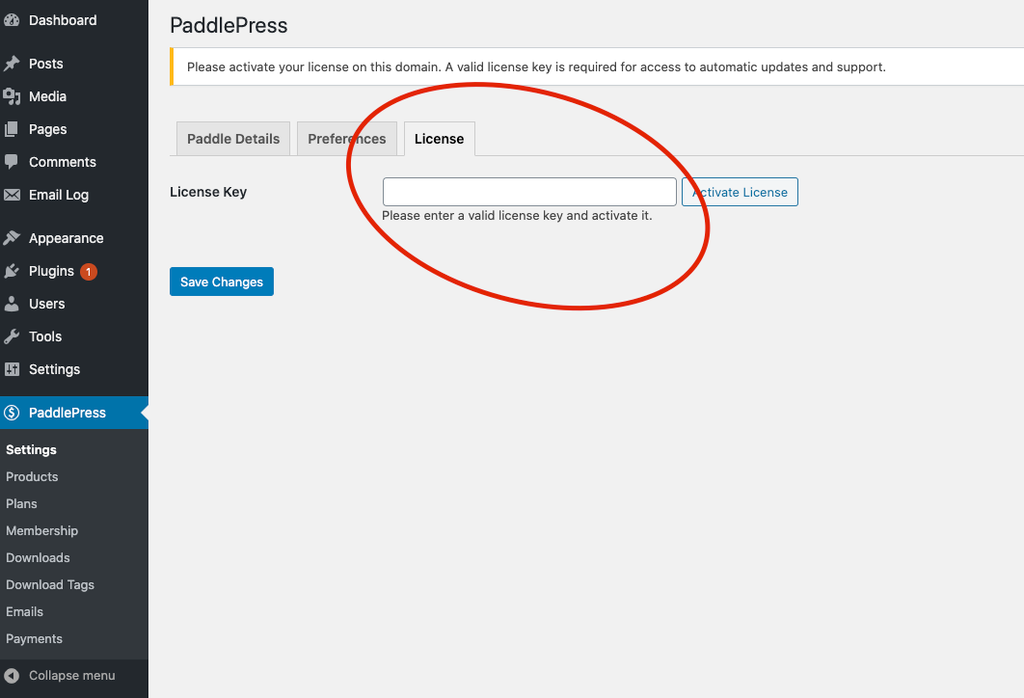 Configuration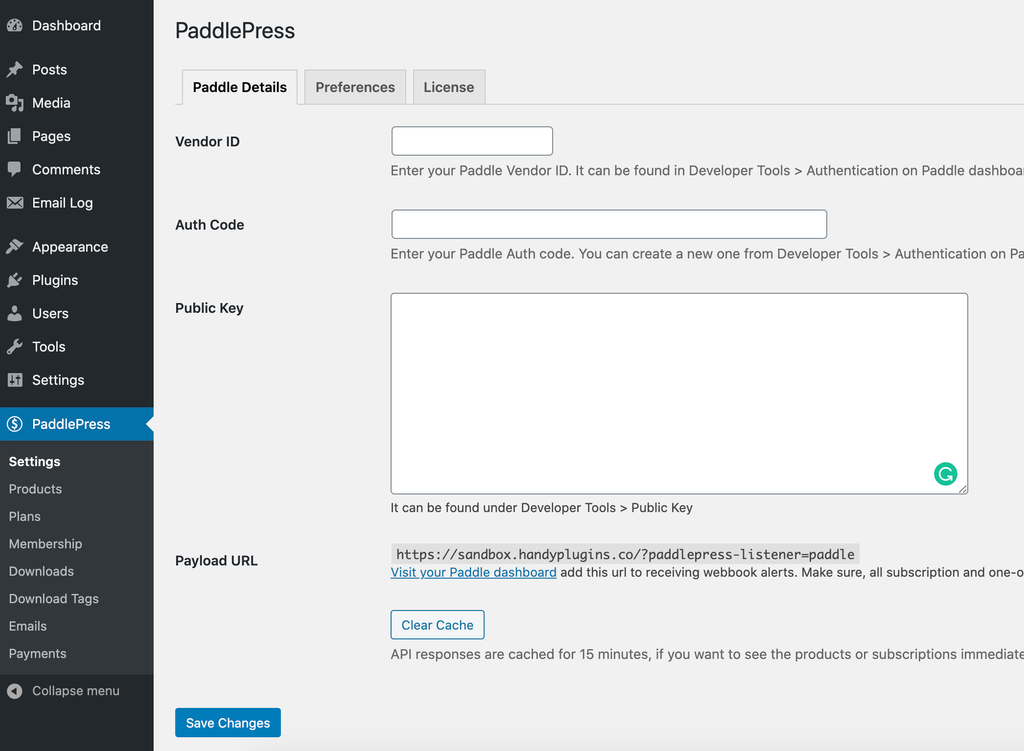 And copy/paste public key from https://vendors.paddle.com/public-key (it is required for webhook signature validation, include —–BEGIN PUBLIC KEY—– and —–END PUBLIC KEY—– ) You don't need to enter public key if you are using Paddle Billing.
Enter payload URL to paddle dashboard and enable webhook for all "subscription" and "one-off" events. (Webhook URL is different for Paddle Billing, if you are using Paddle Billing make sure you entered the right URL along with webhook secret)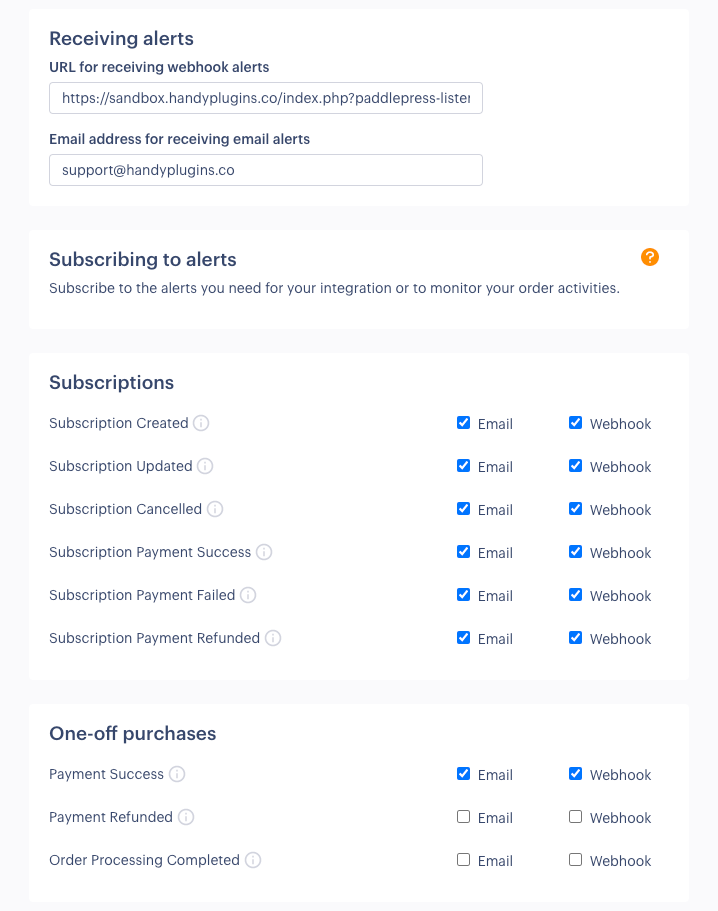 You may also want to get an email once an event happened. (recommended)
Once you save the settings, that's all. You are ready to use PaddlePress.